Most people use a PC or laptop to discover and download digital files from bittorrent or usenet network. However, these do not require the usage of a PC.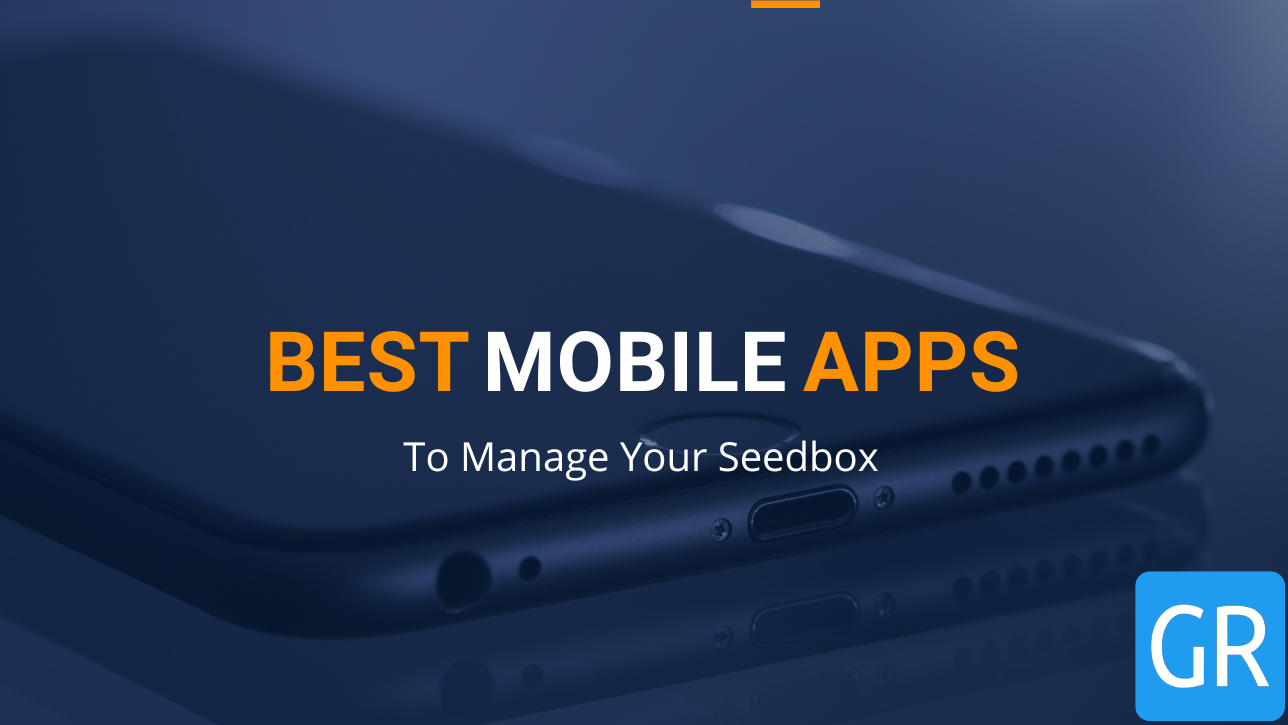 You may use a portable device, such as a smartphone or tablet to download digital files straight to your device, eliminating the need for additional equipment. Here's how to go about it.
caution
Disclaimer: This article serves solely to provide information. GigaRapid does not endorse any form of copyright infringement or the evasion of restrictions. It is crucial to verify that you possess the necessary rights for the files you intend to transfer when utilizing the online services, software, and tools discussed in our blog articles.
The Top Android Torrent Apps​
If you're looking for the most excellent bittorrent apps and bittorrent downloaders for Android, look no further!
Transdrone​
Transdrone is an app that connects to your remote torrent client and enables you to control your torrents from your Android smartphone. uTorrent, Transmission, rTorrent, Vuze, Deluge, BitTorrent 6, qBittorrent, and many other popular torrent clients are supported.
It allows you to control your gigabox or home server from anywhere. The program will enable you to start and stop torrents, add torrents, adjust priorities, check trackers, and many other things.
Nzb360​
Nzb360 is an NZB application for managing and controlling your file downloads. It is compatible with NZBGet, and SABnzbd. They promise to provide the most satisfactory experience for managing Usenet downloads from your Android phone.
Nzb360 is available for Android and supports a wide range of connections, including SSL/TSL, HTTPS, reverse proxies, URL rewrites, and others.
qBittorrent Remote Lite​
qBittorrent Remote Lite is a qBittorrent remote control client that uses the WebUI API to control qBittorrent. It currently includes the following functions:
Add torrents by using a magnet link and a torrent file

Pause, resume, delete, copy magnet link, rename, change the category, save location, and other essential features

One-key switching between global and backup speed limits
An alternative to qBittorrent remote is qBittorrent Controller. It is an open source application for handling qBittorrent servers. This app will not download torrents to your phone or tablet. You must first setup your qBittorrent Web UI for it to operate.
Transmission Remote​
Transmission Remote enables you to operate the Transmission BitTorrent client from a distance. It includes the following features:
view torrent list

filter, sort, search torrent list

pause, resume, delete individual or all torrents

the control speed limit for server or individual torrent

add torrent (from the link in browser, file, or magnet link)

management of multiple Transmission servers

notifications about finished downloads

Night mode
The Top iOS Torrent Apps​
Torrenting is extensively used on the iPhone as a reliable and convenient method of data transmission. Despite this, like many other prominent organizations, Apple has a policy of prohibiting torrents and popular torrenting software from being downloaded via iTunes.
They defend their decision with measures to safeguard copyright laws. But what if you're a law-abiding internet user wanting to get a free or trial version of a product? Fortunately, there are alternative programs for downloading torrents on iOS devices. They make torrent downloading on iPhone quick and secure when used with fast and secure VPNs for torrenting.
Let's take a look at one such app:
BarMagnet​
BarMagnet is a simple torrent remote controller for iOS 9 and later.
BarMagnet characteristics include:
Deluge, qBittorrent, ruTorrent (HTTPRPC plugin), rTorrent (XMLRPC), Synology, Transmission, and Vuze (Remote UI plugin) are all supported.

A query system that allows you to search any torrent website by inserting the query into the URL, as well as adding additional modifiers to sort by any criteria you choose automatically.

A web browser (based on SVWebViewController) allows you to add torrents to your remote server by clicking on the magnet or torrent file link.

Ordering by complete, incomplete, download speed, upload speed, active, downloading, seeding, paused, name, size, or ratio is supported, but there is always space for more.
BitTorrent Mobile Downloads on Android​
You may carry your mobile torrent downloads with you by using a BitTorrent client software like Flud (Flud is essentially an Android version of uTorrent and one of the greatest free torrent downloaders). While we only encourage using mobile torrent software for legal downloading, it may be a good idea if you want to download massive files at night without keeping your PC on.
iOS users are out of luck, but if you have Transmission installed on your PC or Mac, you can manage your torrents remotely via the Transmission web interface on your mobile device instead.
Did we miss any torrent apps? Let us know about any of the best torrent apps or torrent downloaders for Android and IOS in the comments!