Large files are challenging to obtain from the Internet, particularly when taking them straight from a host server. Downloading huge files straight from a server may slow down the download process, especially if other users are also attempting to download the file simultaneously, resulting in a distressing experience. This is where a Torrent Client may help.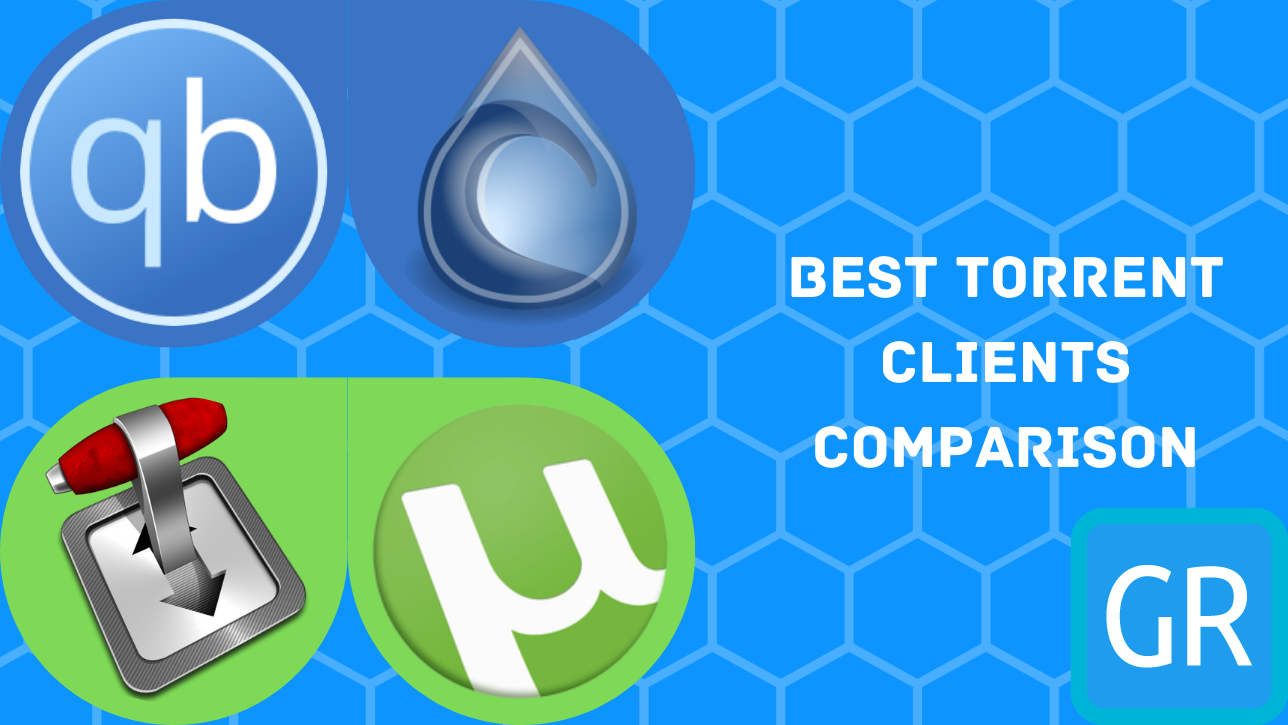 All of the top free torrent clients have distinct strengths and features to assist you in handling enormous files. With this in mind, we've gathered all the top names to determine which of the best torrent clients on the market would be most suited to your requirements.
caution
Disclaimer: This article serves solely to provide information. GigaRapid does not endorse any form of copyright infringement or the evasion of restrictions. It is crucial to verify that you possess the necessary rights for the files you intend to transfer when utilizing the online services, software, and tools discussed in our blog articles.
The Best Seedbox Softwares 2022​
Let's take a look at our top seedbox software recommendations.
1. qBittorrent - Ad-Free Open Source Torrent Client​
qBittorrent is one of the very first torrent clients that still works well. It includes:
Refined µTorrent-like User Interface

Well-integrated and extendable Search Engine

RSS feed compatibility with advanced download filters (incl. regex)

Remote control via a Web user interface, written with AJAX

Sequential downloading

Bandwidth scheduler

Torrent creation tool

IP Filtering (eMule & PeerGuardian format compatible)

IPv6 compliant

UPnP / NAT-PMP port forwarding support

Available in ~70 languages
qBittorrent is an excellent cross-platform torrent client that covers the fundamentals without becoming unduly complex.
2. Deluge - Torrent Client with Lots of Plug-Ins​
Deluge is another free and open-source torrent client that we love. Below we've listed its key features:
This software is lightweight and extremely simple to use.

If you desire some of the more complex capabilities, you may fully configure Deluge to your taste by utilizing its plethora of plugins.

Deluge has been developed to work as a standalone desktop program and a client-server solution.

The program is the lightest torrent client accessible today, so it will not take up much of your limited hard drive space.
3. Transmission - Mac Torrent Client​
Apple has upgraded its desktop operating system over several decades, making it more polished than ever. Regular security updates are great for consumers but terrible for torrent users.
It isn't easy to find a reliable user of Apple's desktop operating system. However, we have an excellent torrent client choice for mac users called "Transmission." Here are its essential features:
Transmission is a volunteer-run open source project.

This is a wonderfully light program that makes full use of macOS.

It is intended for simple, robust operation. You may download Transmission in under a minute and install it by dragging and dropping its icon.

Transmission, unlike many cross-platform programs, interacts smoothly with your operating system.
4. rTorrent - Text-Based Bittorrent Client​
rTorrent is a text-based BitTorrent client developed in C++, based on the Unix libraries ncurses and libTorrent, with the author's objective of "a focus on high performance and good code." It has the following features:
No-frills ncurses interface

It runs as a daemon, using a terminal multiplexer such as tmux or screen.

Resource-efficient, suitable for use on a Raspberry Pi or a small seedbox VPS

A wide range of web frontends is available.

Magnet links

Almost all trackers support it.

Implemented in C++ that operates on all significant POSIX platforms
rTorrent provides the ability to set aside space for a torrent. The main advantage is that it restricts and prevents filesystem fragmentation.
5. uTorrent - Lightweight Torrent App​
Its lightweight program has a primary and well-organized layout, making it suitable for new as well as experienced users. uTorrent** **offers many customizing possibilities. With this software, you can:
schedule downloads to prioritize files,

set bandwidth restrictions,

validate seeds,

remotely control the client, and

use its built-in search engine to identify torrents.
Thanks to its media player, you can install third-party plugins and watch torrents as they download.
6. Free Download Manager (FDM) - Free and Open-Source Software​
Free Download Manager is an intelligent and quick online download manager that accelerates all forms of downloads (files, video, torrents).
Send your downloading task requests to the well-known Free Download Manager (FDM) to get the following benefits:
BitTorrent support

Enhanced audio/video files support

Download acceleration

Resuming broken downloads

Smart file management and powerful scheduler

Adjusting traffic usage

Remote Control

HTML Spider
7. Vuze - Basic Interface but Advanced Search Features​
Vuze is considered to be the father of BitTorrent clients. It is no longer free to use, and it groans slightly under the weight of its many features. In other words, it is the total opposite of lightweight clients like qBitTorrent.
But who said having a lot of features is always a negative thing? Most torrenters will never utilize all of the options provided, yet Vuze can perform practically anything Torrent-related. This enables the capacity to tie Vuze to your VPN adapter and a slew of other cool features such as:
content discovery through automatic subscriptions,

an integrated media player,

remote administration, and much more.
Best Torrent Clients Comparison Chart​
| Torrent Client Name | The Most Recent Release (As Of May, 2022) | Operating System | Developer | VPN Friendly |
| --- | --- | --- | --- | --- |
| qBittorrent | 4.4.2 (March 24, 2022) | Windows, macOS, Linux, BSD | Christophe Dumez | Yes. Works perfectly with VPN apps. |
| Deluge | 2.0.5 (December 15, 2021) | Windows, macOS, Linux, BSD | various | Yes. Works perfectly with VPN apps. |
| Transmission | 3.00 (May 22, 2020) | Windows, macOS, Linux, BSD | various | Yes. Works perfectly with VPN apps. |
| rTorrent | rTorrent 0.9.8 / libTorrent 0.13.8 (July 19, 2019) | Linux | Jari Sundell | Yes. Works perfectly with VPN apps. |
| uTorrent | 3.5.5 (build 46200) (2 February 2022) | Windows, macOS, Android | BitTorrent | Yes. Works perfectly with VPN apps. |
| Free Download Manager (FDM) | 6.13.4.3616 (February 9, 2021) | Windows, macOS, Android | alervd | Yes. Works perfectly with VPN apps. |
| Vuze | 5.7.6.0 (November 2, 2017) | Windows, macOS, Linux, Android | Vuze | Yes. Works perfectly with VPN apps. |
Conclusion​
Competent BitTorrent clients serve the torrenting community really well! Our top seven list scratches the surface of the myriad options accessible. And the best part? Most of these are free and open-source software (FOSS).
So, what are you waiting for? Start torrenting now!