Seedbox provides a secure and high-bandwidth remote server for uploading and downloading a large amount of data. The internet speed of a seedbox generally ranges from 100 Mb per second up to 20 Gb per second.
caution
Disclaimer: This article is for information purposes only. GigaRapid in no way encourages any kind of copyright violation or circumvention of restrictions. You should always ensure that you have sufficient rights to the files you transfer using our cloud services.
With the help of using P2P technology, a seedbox is ideal for any user who wants to download large digital files on a regular basis. It comes with a built-in VPN (Virtual Private Network), making its user IP secure and anonymous when using seedbox.
Many Seedbox service providers are available now, ranging from free to paid, limited bandwidth to unlimited, with or without built-in VPNs function. A new or seasoned user can quickly get confused about which provider to choose.
This detailed guide has covered five of the best seedbox providers. We will mention their features, pros, and cons in detail. Let's get started!
1. GigaRapid​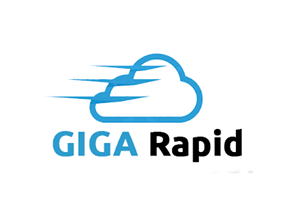 GigaRapid has been rated as one of the best seedbox providers. They are offering unique & premium features with one-click installation access to more than 90+ popular apps. The internet connection speed that they are providing is 1 Gbps or 10Gbps on their certified Netherlands data center. Their servers are powered by Linux, which helps them continuously optimize their performance. Linux is considered the best operating system in Seedbox service for security and scalability. GigRapid's custom dashboard and dedicated customer service provide the best experience for its users. With its high-security and secure encryption, users can access their files through HTTP, HTTPS, FTP, SFTP & WebDAV. They also provide root access via sudo and a custom HTTP file browser, which can help users directly download their files from the private server or stream files easily. GigaRapid offers VPN services to keep your online activity secure and untraceable. Their available plans contain this complimentary VPN service, which supports both OpenVPN & Wireguard. GigaRapid stands out among the competition by providing a secure, affordable, and feature-rich seedbox service.
+ Pros​
Affordable seedbox plans 0.99 Euro/month
Complimentary VPN service
Excellent customer service & ticket system
Linux powered dedicated server
Ample storage space
Both 10 Gbps & 1 Gbps plans are provided.
Access to a wide range of apps (90+ apps)
Easy file upload to cloud storage services like google drive.
Sufficient amount of pre-installed apps for basic usage.
Plex server on cheaper plans
Ultimate Privacy
Instant setup
- Cons​
Minor Issues with remote mapping.
Limited monthly upload quota.
Remote Desktop needs to be manually installed.
2. RapidSeedbox​

RapidSeedbox is known for providing a sheer number of vps seedbox plans for its users which makes it different from other seedbox companies. RapidSeedbox offers a max speed of 1Gbps & 10Gbps to its user. Users need to opt for premium packages to get a higher upload/download speeds, a dedicated IP, and VPS because regular offers shared connections only. It is one of the easiest to set up. That's because RapidSeedbox offers one-click installation to many popular apps with an easy-to-use interface. Even better, you can opt for the premium package. It also provides you with the VPN access to create anonymous connection, making RapidSeedbox ideal for beginners.
+ Pros​
24/7 customer support service
Easy to use interface
Complete privacy
Many available plans to choose from.
- Cons​
3. Seedit4me​
Seedit4me offers unmetered bandwidth with affordable packages. In addition to that, you get dedicated customer support, a good VPN, and access to various applications. Their high-end data servers are based in Germany & the Netherlands, and they have been in the business for a couple of years. Seedit4me offers several packages with a different number of applications, RAM, HDD, and upload per month. Their live chat support is also top-notch, especially for new users. With the help of instant app installation and an easy-to-understand user interface, Seedit4me provides its users with ease of access. The downside of having an unmetered bandwidth plan is that they are often slower because of the high traffic congestion.
+ Pros​
Unlimited traffic on selected plans
Affordable & best cheap seedbox plans
Multiple Torrent Client
Customer support
Active discord community
Quick Setup
- Cons​
A dedicated seedbox server is not available.
No public trackers are allowed.
Root level access is available on selected plans.
7-day money-back guarantee.
4. Seedboxes.cc​
Seedboxes.cc, is an easy-to-use seedbox that promises the most convenient way to store and transfer large files. It has a user-friendly interface, and the makers claim it is perfect for everyone. Thus, whether you have been in this market for a long time or you are new, the service has all you need. One of the most impressive features of this service is the cloud storage that allows you to easily save your data to use later. It claims to be a budget, yet fast and unlimited, reliable seedbox, allowing users to download any large file using multiple servers at high speeds. The data you download is converted by HTTP direct download link they provide. The user-friendly dashboard is another feature that will interest a lot of users. You can easily access and see your account using your computer or mobile device. Adding and managing your files on the dashboard is extremely easy.
+ Pros​
Streaming options for videos
Excellent speed and intelligent performance
Excellent customer care
Large space – up to 6TB of storage
Easy to use seedbox
A modern dashboard that is easy to use
- Cons​
The learning curve is not very user-friendly. It might need some time to learn and figure out everything.
The premium packages are a bit expensive.
5. DediSeedbox​
DediSeedbox is another seedbox company with data servers based in the Netherlands. For budget plans, they are offering VPS servers and dedicated servers for premium plans. Unlike other seedbox service providers, DediSeedbox's all plans have a connection speed of 10Gbps. However, their premium plans' pricing is among the market's highest. DediSeedbox has a user-friendly interface, helpful for both beginners and experienced users. Their VPS servers have limited ram. This deal is perfect for users who don't mind sacrificing occasional speed hiccups and processing power to get hefty storage.
Dedi Seedbox also offers high-security encryption. It means all your information online remains secure.
+ Pros​
Plex support for budget seedbox plans (starts at $10 per month)
Up to 10Gbps for all Plans
Unlimited bandwidth on all plans
User interface
- Cons​
Limited ram
Limited storage space
Dedicated seedboxes are very expensive.
Compromised performance due to the number of users per server.
No discord server or live chat option.
Seedbox Providers In-depth Feature Comparison Chart 2023​
FUP Limit: Most providers with unmetered traffic implement a fair usage limit. This limit can be a fixed amount of traffic for all plans or varies based on the plan. Once you reach the limit, your account will have various limitations imposed including, but not limited to a slower speed, account suspension, etc.
Conclusion​
This detailed guide has mentioned the top 5 seedbox service providers with features, pros & cons. Based on your requirements, you can make the final decision. However, it is still recommended to compare each seedbox provider's speed, security, price, and supported applications before you purchase a seedbox.
Related Article​